You didn't really think I'd miss my very first day in the month long blogathon, did you? 😉
First up we have Judith & Colin who were married way back in the summer at one of our favorite venues – Swaneset Bay! The gals at Swaneset – Holly & Chelsea in particular – are a dream to work with, as we always know things are going to run smoothly which is such a stress-saver.
Judith described what she wanted in her wedding day as elegant and timeless – and her wedding was exactly that. Perfect venue, beautiful day, gorgeous bride, great looking groom. What more could you ask for?!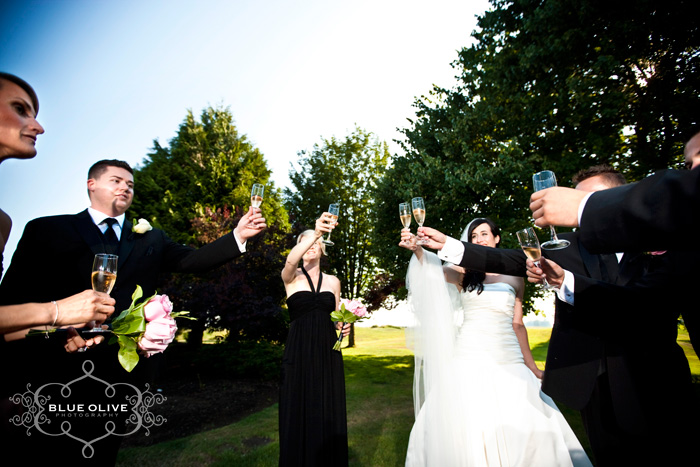 Reilly & Tamara photographed this one, with two notable vendor shout outs going to Bobi at Radke designs for the decor and flowers and Rev. Brent Sheppard who is always one of our very favorite officiants to work with!
Next up for these two: finalizing this beautiful album design and getting the final book into their hands. Can't wait!